Pool entries have all been entered for the 2014 season.  Please check the accuracy of your team under the Links Section on the bottom left side of the website.
Well first post of the season, sorry for the late update.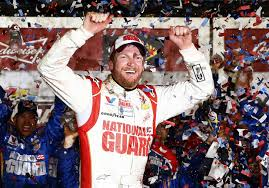 Daytona 500 is over with Dale Jr. getting the win and for all senses of imagination punches his ticket to the playoffs.  What other sport can win one event and make the playoffs?  Racing was okay in the 500 in my opinion but was typical restrictor plate racing, racing never really started until the last 20-30 laps.  Good to see Dale Jr. in the win column, the fans seems to agree.
Many new changes to this years Nascar Sprint Cup Series with a new Chase Playoff system and new knock out qualifying rules.  Never got to see the qualifying for this past weekends Phoenix race, mixed fan reactions to that so will have to play both of these out as the season goes on.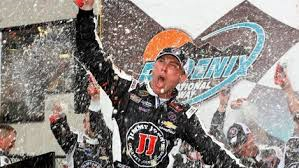 Off to Phoenix we went this past weekend where Kevin Harvick and the new number 4 team dominated the entire race.  There wasn't a car that could outrun Kevin at any point on Sunday.  Dale Jr. did try to run him down with laps winding down but I am sure Kevin had more in car and only showed what he needed to get and maintain the lead.  So pretty impressive for a new team, almost a guarantee that they will be in the Chase as well!
So has the first two races been indicative to winning is the only thing that matters?  Well I can't say it was a war on Sunday to get the win but with Kevin's car so strong it was hard for anyone to even get to him let alone race with him for the win.  I think as the season starts to wind down approaching the Chase we will see an all out war of drivers that are willing to wreck each other  for a shot at making the Chase.  I honestly think it should make for better racing if battling for a win is the end game.  I am not sure I have heard any Sprint Cup drivers talking about " it was a great points day" so it has for sure changed how the drivers seem to be taking this new system.  Riding around should be a thing of the past if you ask me.