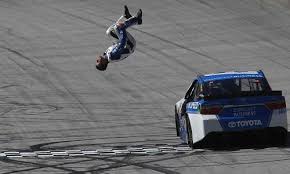 Carl Edwards gets another win at Bristol. Joe Gibbs and the Toyota's seem to be the teams to beat
Amigo Haters and JoJo hold onto first place, followed by Irv-1, Dutch and The Bandit.
Rounding out the top 10 we have Troy Cameron, Glasses, Speakers, Varney77 and Getting Bent.
Most points for the week goes to Alf Barrett with 302.
Biggest gain for the week also goes to Alf Barrett up 29 spots.
Biggest slide for the week goes to Dozer down 21 spots.